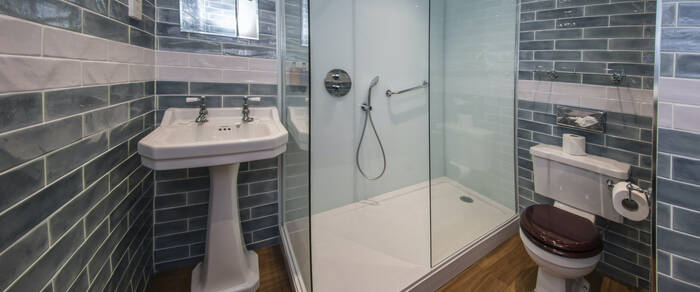 Accessibility Statement
Property and room access information
ACCESSIBILITY STATEMENT – DUNOON HOTELS LTD
At the Dunoon Hotel we have made every effort to tailor our facilities to the needs and wishes of our guests. We have wheelchair users staying with us almost every week of our season and many of our guests have specific needs due to age or illness and we try very hard to anticipate their requirements and to act on any feedback that they give us. We have developed many features around the hotel which make life easier for our guests. Our staff are trained to be welcoming and helpful to all guests, whatever their needs.
Transport and location
We have a private car-park and offer assistance with unloading suitcases to all guests from a drop-off point directly outside the hotel. We offer help in reserving wheelchairs, scooters etc from preferred local outlets which are delivered to and collected from the hotel.
There is a regular bus service to local towns with stops within 500m of the hotel.
Main entrance and reception features
We have created a permanent ramp from the street to the front door of the hotel (a very gentle incline) and the hotel's double doors open to provide wide access.
There is a bell on the front door to gain access if the guest has difficulty opening the door.
Our ground floor is level throughout. Our reception on the ground floor is away from the public rooms and relatively quiet. There is seating in the lobby for guests who have to wait to be attended to.
Staff are instructed to take guests to a seating area with low tables if they are unable to use the counter for payment of bills.
We have a large ground floor unisex toilet with grab-rails and low wall-mounted sink which is designated for guests with accessibility needs.
We have no public phone in reception but guests are welcome to use the telephone in reception in an emergency.
In case of emergency a member of staff can be reached 24hrs a day by dialling '01492 860787' from your telephone.
All internal doors, entrances and corridors are wide enough to accomodate wheelchairs, walking frames and pushchairs.
Other public areas
The hotel has a lift to all main floors and whilst some rooms are access via a couple of steps we are careful to ask whether a guest will manage steps when they book the room. Fully open the lift door has a width of 78cm, the lift itself has a depth of 135cm and a width of 105cm. Please note these measurements are approximate.
Accommodation
All rooms are clearly signed and whilst they are not indicated in Braille type, a member of staff would always be available to guide a guest to their rooms at any time of day or night should assistance be needed.
We have a room which is specifically adapted for wheelchair users (Room 45). It is very close to the lift, can be configured as either a twin or a double or indeed occupied as a single by special arrangement, has a large bathroom with a 'wet room' shower, grab rails, shower seat and low sink with lever taps. A semi-adapted room (Room 43) has both a 'wet room' shower and a roll-top bath. We also have a total of 31 further rooms with walk-in showers, of these, 25 are level with the lift, with 6 requiring the guest to negotiate a few steps.
All beds are standard height but specific requirements can be discussed with a member of the reception team.
Assistance dogs are welcomed.
Our room service menu is available throughout the day with larger meals available during food service hours. Tray charges apply.
Task lighting – an anglepoint lamp is available from reception on request.
There is a telephone in every bedroom.
Restaurant
The hotel's spacious restaurant is accessible to wheelchair users (certain tables are designated for this purpose) and we have accommodated horizontal bedchairs in the past. We are also sensitive to requests for quiet tables, well-lit tables and special seating for children.
Menus are clearly typed and can be read to the guest on request.
Our chefs can adapt meals for special dietary requirements with advance warning.
Fire safety
Our usual policy is only to accept non-mobile guests with carers who would be responsible for their evacuation in the case of a fire since management cannot guarantee assistance with evacuation. We require that those guests who might need assistance in the case of a fire discuss their requirements with us upon check-in.
Although we have tried to be as accurate as possible and include as much details as we can in the statement above, we are always willing to give more information on any aspect of this hotel we may have overlooked here or discuss specific requirements with prospective guests.
Kind regards,
Charlotte and Rhys Williams
Directors